Rapid tooling on the PROTIQ Marketplace

Producing tools and tool inserts directly from 3D data is no problem with the PROTIQ Marketplace rapid tooling service. Here you can have items such as tool inserts for injection molding or vacuum casting manufactured quickly and economically in real materials.

Upload file Schedule consultation
Rapid tooling is a generic term for any manufacturing process where tool inserts or complete tools are produced directly from 3D CAD data. Over the last few years, additive technologies in particular – such as selective laser sintering with plastics and selective laser melting with metal – have proven effective for prototyping and small-series tool making.
Advantages of rapid tooling
Rapid manufacturing of complex geometries
Cost-effective (small) series production
Tool prototype testing in series materials
Our rapid tooling service
Want to take advantage of rapid tooling? We will produce your tools and tool inserts on the PROTIQ Marketplace within just a few days of receiving your order. Choose from six different 3D printing processes and over 30 materials to design your custom component.


Why use 3D printing for rapid tooling?

Identify potential for improvement and optimize processes
Tool making with ablative or forming technologies, such as milling or CNC turning, is subject to process-related limitations. Cooling channels created in injection-molded tools using machining technologies, for example, can be added to the material only in straight lines. The more complex a component's geometry, the more difficult it is to maintain precise cooling along the contour of the tool. This can make the conventional production of sophisticated components extremely laborious and cost-intensive. Compared to traditional processes, additive manufacturing delivers a significant time saving and offers cost-effectiveness regardless of shape. Because each 3D-printed component is manufactured directly from CAD data, no additional tools are needed. This saves on labor and reduces the risk of errors in production.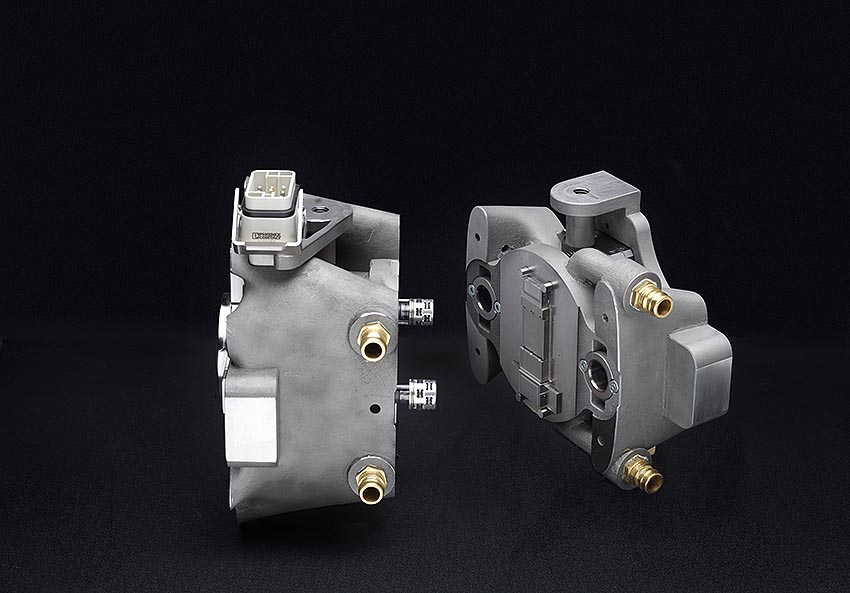 Better component quality and less waste thanks to conformal cooling
Uneven cooling can reduce the quality of parts. "Hot spots" are a common cause of unwanted deformations, which needlessly increase reject rates. The layered structure in additive manufacturing lets engineers adapt cooling channels perfectly to the shape of the tool and integrate them into the component surface at uniform intervals. This allows an extremely homogeneous surface temperature to be generated across the whole tool, significantly improving heat dissipation.
Advantages of conformal cooling
Higher-quality injection-molded parts
Less waste
Up to 40% shorter cycle times
Improved functionality thanks to an optimized basic shape

Additive manufacturing makes it possible to produce geometries that were previously unobtainable with traditional technologies. 3D printing also allows internal features to be integrated into a component without difficulty. On the PROTIQ Marketplace, you can choose to have the topology of your tool analyzed and optimized for the best possible basic shape under mechanical stress. Schedule a consultation now!
Are your 3D files ready?
Just upload your data. All files are automatically checked and optimized for printing.