Our 3D printing finishing service
Many 3D objects undergo finishing after printing in order to enhance their appearance or ensure higher load capacity. On request, we color, paint or infiltrate entire assemblies or individual parts, refine your component with a high-quality finish and put together assemblies according to your specifications. The finishing processes available for your 3D object can be viewed in the configurator as soon as you have selected your desired material. We are happy to advise you personally on your component's customized refinement.

Upload file now Schedule consultation
Advantages of our finishing processes
Improved surface quality
Increased resistance to external influences
Customized coloring
Laser sintering, laser melting and Multi Jet Fusion – smooth instead of grainy
3D objects produced using powder-based processes (laser sintering, laser melting and Multi Jet Fusion) have a slightly rough surface texture. With finishing processes such as sanding, blasting and polishing, we custom smooth the surface of your 3D object or polish your metal components to make them glossy.
Stereolithography – semi-gloss to crystal clear
For 3D objects created using the stereolithography process, the individual levels of the structure are occasionally apparent. The flatter the 3D model's angles, the more noticeable the levels on the surface. For an evenly matt or glossy surface, your 3D objects can be finished accordingly on the PROTIQ Marketplace. This way, we ensure the best possible look, including with transparent components.
PolyJet/MultiJet modeling – maximal surface quality with minimal effort
Components that are manufactured using the PolyJet or MultiJet process are given an extremely smooth surface right from the start. Only their soft support structures and any material remnants need to be removed after production.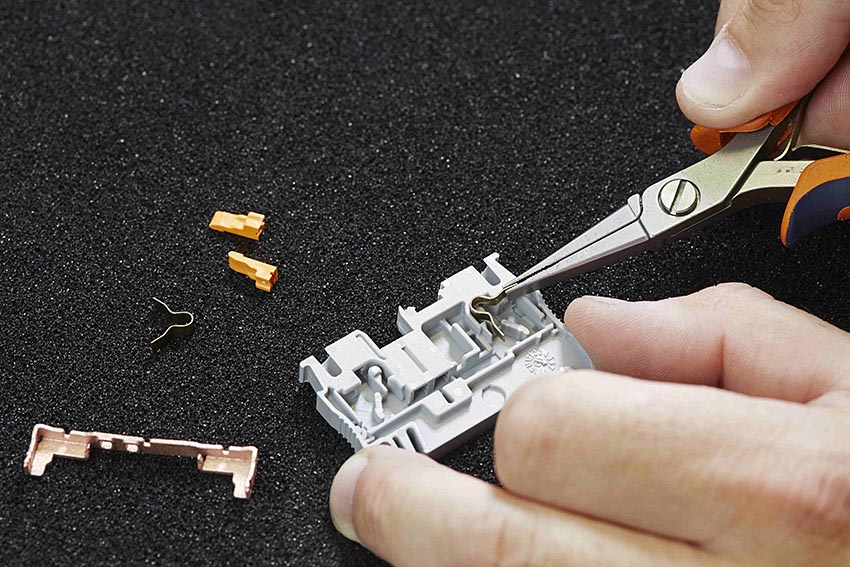 Increased resistance thanks to infiltration
Plastic components made by selective laser sintering have a rough, slightly porous structure. Infiltration with liquid epoxy resin completely seals the surface of the 3D object. The result is an air- and liquid-tight impregnation that makes the components more resistant and durable.
Customized coloration for your 3D object
The materials used in industrial 3D printing are often white, gray, black or transparent. At the PROTIQ Marketplace, you can have your 3D components painted or colored using many different RAL colors. This gives you the option of giving prototypes and display models a unique look and highlighting certain features with a special color scheme.
At the PROTIQ Marketplace, you can also have components manufactured that exceed the maximum size of our systems. For this purpose, your 3D model is broken down into several components that are printed individually. We assemble the individual parts right after production. Thanks to many years of experience in prototype and model construction, our team assembles components reliably and precisely according to your specifications.
Prototypes, tool inserts, customized individual parts and small batches can be produced on the PROTIQ Marketplace within just a few days. Choose the optimal production parameters for your 3D object from six 3D printing processes and more than 30 materials and have us refine it to suit your requirements.


Are your 3D files ready?
Just upload your data. All files are automatically checked and optimized for printing.